Writing original, valuable content for your online audience is important - but so is SEO. We often hear the phrase "optimizing content for SEO", but what does that mean exactly? Search Engine Optimization (SEO) is one of the most powerful tools in your content writing arsenal, and you should familiarize yourself with it intimately. 
Let's talk about the basics of SEO, its benefits, as well as how you can use it to your advantage. Once you've gone through the following sections, you'll be able to craft more attractive content for your audience and have it rank better with global search engines - let's dive into it!
Defining SEO Content Writing - What's It All About?
What's SEO all about? SEO is the other side of the coin of what we refer to as "content writing". There is no effective content writing without subsequent SEO optimization. SEO represents a complex, evolving algorithm powered by Google. It is utilized by many major search engines such as Bing and Yahoo due to its usefulness in ranking content based on value-per-search-query. What adds up to your website's SEO ranking?
Web page content
Metadata
Link-building (internal/external links)
Domain authority (built through backlinks)
Anchor text for on-page links
Keyword selection and density
When you search for "apple pie recipe", it's SEOs job to present you with the most relevant, useful apple pie recipes on the web. Failing to optimize your content writing for SEO will dramatically affect your website visitations and subsequent conversions and revenue generation. It is essential that you use SEO in your content writing, whether you write content for website pages, product descriptions, or blog publications.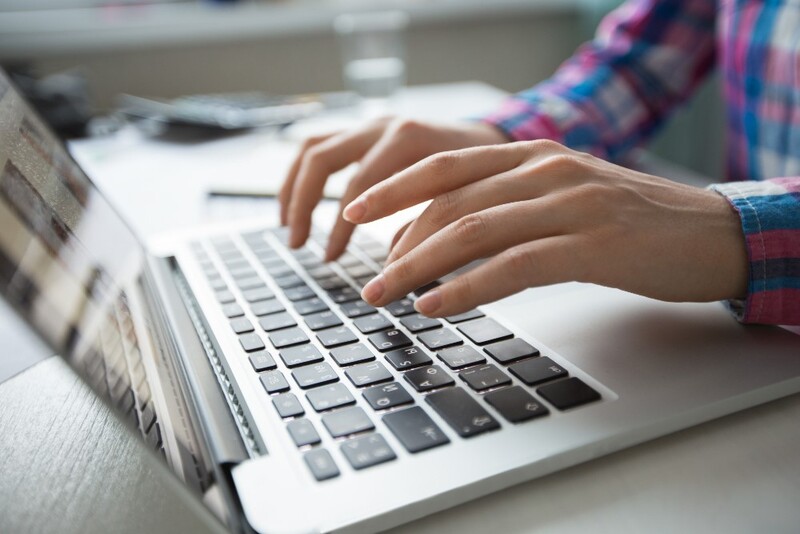 Benefits of Good SEO Content Writing
We've taken a look at "what" SEO is, but "why" should you use it? After all, isn't great content enough to attract visitors to your website? An argument can be made on what constitutes "great" content in terms of SEO. Great content is relevant content, content which your target audience expects to see in their Search Engine Results Pages (SERP). There are huge benefits to be had from good SEO content writing on your part, including:
Better organic ranking and traffic
Higher website visitation and conversion rates
Increased website authority and respect in the industry
Improved brand visibility and audience awareness
Higher ROI compared to paid advertisement channels
Guide to Writing for Search with SEO in Mind
1. Explore Content Topic Trends Before Writing
To get the most out of SEO, you should plan your content well ahead of writing. Using platforms like Google Trends to find out what people in your industry are talking about is essential.
This will help you find the best topics to talk about to get the most out of your SEO optimization. You can also write evergreen content topics which consist of how-to guides, top X lists, and data summaries. These are long-term content types that are SEO-friendly and can be recycled whenever you're out of new content ideas.
2. Use Keyword Research Tools for SEO
Your selection of SEO keywords and phrases to focus on should always stem from keyword research tools. Never decide on which keywords to integrate into your topics or web pages based on gut feeling.
Use Google Keyword Planner and its alternatives to find out which words and phrases are trending in your industry. You can then select the best ones and integrate them into your content before it goes live.
3. Format your Content Properly via CMS
Once you write your content, you will have to format it properly through your CMS of choice. Most content creators work with WordPress, but some choose Drupal and Joomla instead, so it's up to you. Plugins such as Rank Math and Yoast SEO are great at directing you in terms of the best SEO optimization results.
It's important that you format your content for better legibility and set up your keyword groups for easier long-term optimization. Take your time to format each blog post, page, or description with bullet points, subheadings, links, and images.
4. Periodically Update your Content with Fresh SEO
When your content goes live, you will reap the benefits of SEO shortly after search engine crawlers find your live pages. Over time, however, SEO trends will change and you will need to adjust your strategy.
Keep an eye out for fresh keywords and phrases, as well as links to integrate. Enrich your content as much as possible even if it's several months or years old. The better your site is aligned with SEO trends, the better its SERP ranking will be.
Getting Started on your SEO (Conclusion)
SEO is a bottomless well of opportunities for content marketers. You can use SEO as a helpful tool for your content to rank better, or, specialize in becoming an SEO expert and fully dedicate yourself to it. Choose the SEO tools which best suit your needs and affinities as a marketer and learn how to use their features to their fullest. 
SEO is constantly changing and to stay ahead of the curve, you will have to learn about new trends daily. For some, this might be tiring - for others, it will be an exciting new career opportunity in digital marketing.